A virtual pavilion exhibiting 17 of the world's greenest buildings, including one from Australia, will be on display concurrently with the 2021 United Nations Climate Change Conference (COP26).
The Build Better Now virtual reality exhibition is designed and developed by AECOM in collaboration with exhibition designers Install Archive, as part of a collaborative project of more than 100 organizations, for which the UK Green Building Council acted as a secretariat.
"With COP26 in November, the world is ready to tackle climate change and the built environment has a crucial part to play," said UKGBC chief executive Julie Hirigoyen. "We know why we must accelerate climate action and Build Better Now shows how we can get there. Everyone on the planet has a stake in our buildings and cities. I invite everyone to take inspiration from Build Better Now as a global showcase of pioneering solutions to climate change and hope that it supports the industry to create more sustainable buildings, places and cities of the future."
The virtual reality exhibition includes a central pavilion surrounded by pods, each housing one of the 17 sustainable projects selected from a global international open call.
A panel of global industry leaders "selected projects that are making an immediate positive impact on the planet and people's lives."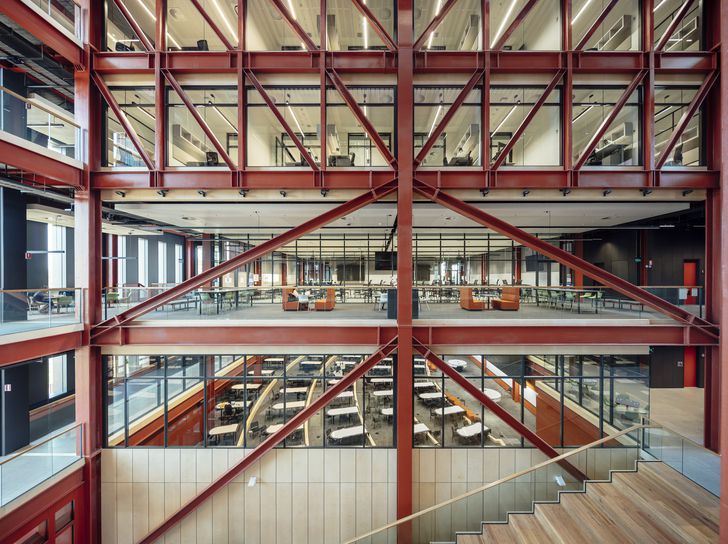 The Monash Woodside Building for Technology and Design by Grimshaw in collaboration with Monash University is the only Australian project selected for the exhibition. It is the largest Passivhaus certified building in the southern hemisphere. The building consumes 75 percent less energy than a conventional building of the same size and will contribute to carbon reduction over its lifespan.
"There has been a strong growth in the number of large-scale sustainable buildings constructed in Australia with over 3,050 Certified Green Star buildings," said Grimshaw managing director Andrew Cortese. "The next step is to design and build new and refurbished Net Zero Carbon buildings needed to reduce the impacts of climate change, it is essential that building envelope performance is greatly improved."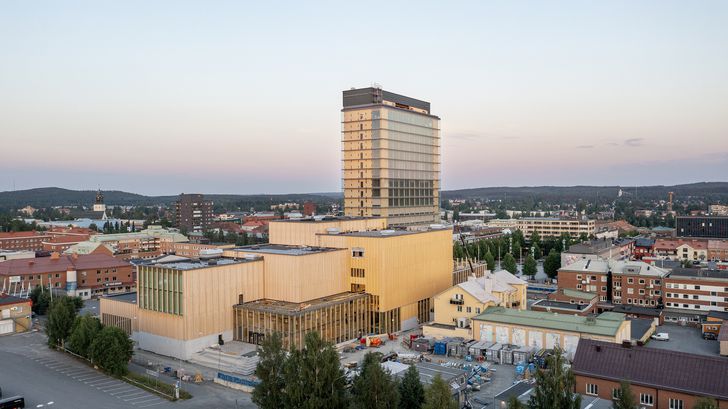 Other projects selected for the exhibition include Sara Cultural Centre in Sweden by White Arkitekter, which will be one of the tallest timber buildings in the world, and projects that use locally sourced natural materials such as the University of East Anglia's The Enterprise Centre, which is made of thatch and reed, and a school in Bali made of Bamboo.
The centrepiece of the exhibition will be a virtual installation designed by Make Architects; the "Fountain of Circular Recovery" highlights opportunities for a circular economy in the built environment, through reuse and recycling.
Alongside the exhibition, there will also be a series of events to showcase the urgent role buildings and cities can play as a solution. Globally, buildings are responsible for 40 percent of energy-related carbon emissions and the built environment will have a dedicated day during COP26.
The Build Better Now virtual pavilion will be online from 31 October to 12 November.