A private university has plans to establish a campus in a revitalized heritage precinct in Brisbane's Fortitude Valley, alongside a 30-storey student accommodation tower.
Local firm Arkhefield has prepared designs for the Torrens University campus and tower to be built at the site of the heritage Waltons department store, which closed to the public in the 1980s and has largely remained in a derelict state since. First mooted in 2019, the proposal has been updated and submitted to Brisbane council by developer Mount Cathay for planning assessment.
The first stage calls for the revitalization of the heritage-listed Overells and Lincoln buildings for use by the university, with a new public open-air plaza on the former Braggs site providing a connection through the site.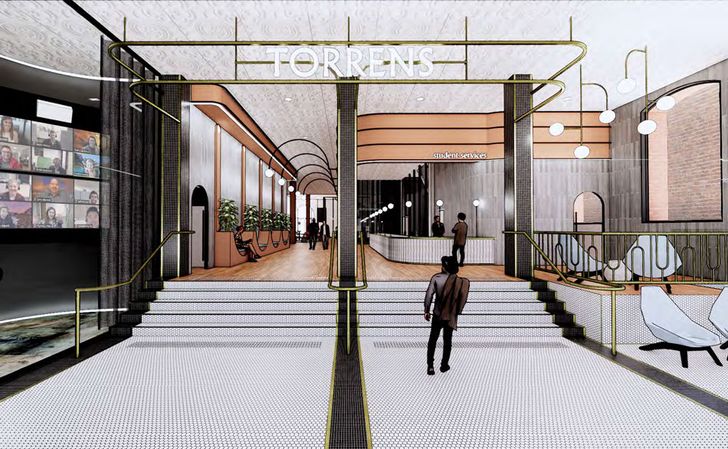 Overells Lane would be enlivened with new hospitality and retail, as well as the provision of a link at the end of the laneway connecting to Brunswick Street and the Valley train station.
The second stage would be the delivery of the 30-storey tower, which would largely be occupied by student accommodation, with coworking office space in the podium levels and retail on ground level.
Arkhefield states in planning documents that a key strategy is to make the precinct open, permeable and available to the public once more.
"Carving new open space through this deep block, we will create new cross-block links and a unique sequence of interconnected public spaces, activated by retail and other active uses," the design statement reads. "Light and air will be introduced deep into the block, providing opportunities for renewed celebration of the existing heritage fabric."
Torrens University was established in 2012 and started teaching in 2014 from the historic Torrens Building in Adelaide. It currently has two campuses in Brisbane.
Related topics