What makes the quintessential Australian beach house? What does the German concept of "gestalt" have to do with the suburbs of Sydney? How has the use of colour in design changed over the past hundred years? And why do your house plants keep dying?
These four very different books by Australian writers each explore different aspects of architecture, design and contemporary living, both in our own backyard and around the world.
Design Lives Here: Australian Interiors, Furniture and Lighting by Penny Craswell (Thames and Hudson, 2020)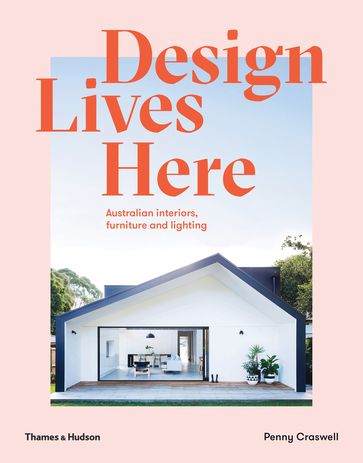 From Sydney design writer Penny Craswell, this new book on Australian residential architecture highlights individual pieces of furniture and lighting, and explores how these objects are integral to the interior design of the spaces they occupy. In line with Gestalt psychology ("a theory of perception that says that the particular cannot be understood except in relation to the whole"), Craswell seeks to look at design objects not just as products to be sold, but as pivotal characters in the narrative of a home.
In Allen Key House by Studio Prineas, for instance, a table from Sydney studio Koskela inspired by the HB pencil is a key design piece for the living and dining space; but it is also a memento of the owners' new appreciation for Australian design. At Noble Hughes House by David Boyle, Grant Featherston's iconic Wing Contour armchair is a testament to the clients' passion for the cultural touchstones of the 1950s (architecture, furniture, swing dancing).
Featuring houses and apartments big and small, Design Lives Here tells a valuable story about Australian design and the interaction between furniture, lighting and the home.
Green: Plants for Small Spaces, Indoors and Out by Jason Chongue (Hardie Grant Books, 2019)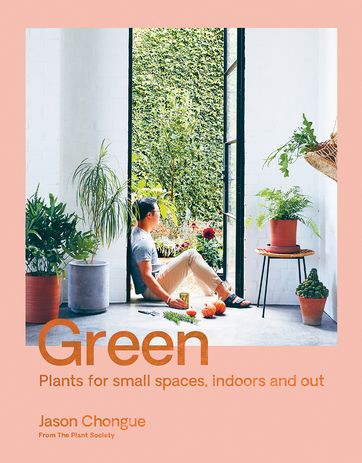 Back with his second book, stylist and gardening enthusiast Jason Chongue thinks our homes, shops, and offices need more greenery. Plants, he says, invite a sense of calm, "creating a retreat where we can switch off, drowning out the city noises with the rustling of leaves."
But what if the rustling of leaves gives way to the thud of a pot plant hitting the bottom of a wheelie bin, as we dispose of yet another dead peace lily? Luckily, Chongue has some answers. Green offers a refreshingly clear introduction to the basics of nurturing plants in small spaces. It helps the green-curious understand their particular climate and the plants most likely to thrive in it; it gives tips on styling and plant care; and it offers a crash course in what to do in an emergency ("Don't panic!" says Chongue. "Plants are stronger than we think they are.")
Much like Chongue's previous book, Plant Society, Green is charmingly personal. Chongue describes his lifelong appreciation of plants, and the leap of faith he and his partner Nathan Smith took in starting their own business, the Plant Society. Not only enjoyable, Green might also save the life of a neglected peace lily or two.
The Originals: Beach Houses to Fall in Love With by Deborah Bibby (Bauer Books, 2020)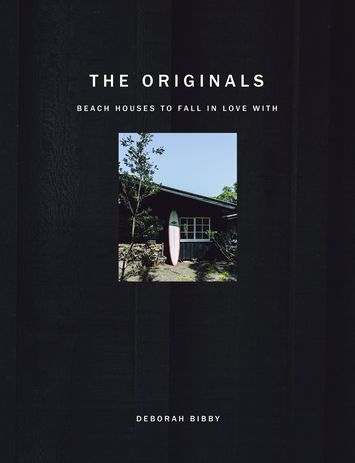 "Each summer left its mark – mementos of that holiday were left to hang on the living-room wall, while more trees had been planted for precious shade – but, when it came to layout, informality and flexibility remained constant."
So writes architect Peter Stutchbury in the preface to The Originals, a poetic meditation on the quintessential Australian beach house. Design writer Deborah Bibby, who has lived with her son in a humble beach shack for some 20 years, here shares seven "original" beach houses that have been preserved by their current owners.
From a cottage on the wild Tasmanian coastline to a little black shack chasing the breathtaking Pacific horizon, these are houses infused with the smell and feel of the ocean. In a manner somehow in keeping with the spirit of remote, ramshackle beach houses, the book relays its narrative in the form of letters from the owners, each telling a personal story of their home. This approach is apt because the houses themselves are highly individual. As Bibby writes, "the owners have embraced their original havens, in all their imperfections, their simplicity and their quirkiness."
A Century of Colour in Design: 250 Innovative Objects and the Stories Behind Them by David Harrison (Thames and Hudson Australia, 2020)
Sydney journalist and stylist David Harrison's book is an ode to the ever-changing role of colour in design, situating 250 objects in history.
The book's own design contextualizes each object. On one spread, Alvar Aalto's Hallway Chair (1929) sits across from his Savoy Vase (1936), with the objects' subtle hues reflected in a graphic element running down the spread's centre. On another, the bright colours of Daniel Emma's Pick 'n' Mix Table and Bench (2013) play off the building-block tones of Kyuhyung Cho's Poke Stool (2012).
Harrison presents the objects chronologically, including stories of their design and use. There's Grant and Mary Featherston's Talking Chair, which played a recording of prominent Australian voices at the 1967 Montreal Expo. And the evocative names that Charles and Ray Eames gave to the colours of their famous chairs; Elephant Hide Grey, Charles said, was "a black with feeling." (This review was written in lockdown from a bright orange, second-hand Eames chair; let's call it Tangerine Dream). Harrison's exploration of colour offers an illuminating account of interior design history; it will have you looking at colour with fresh eyes too.