Jury citation
The 2021 recipient of the Australian Institute of Architects Gold Medal, Donald (Don) Robert Watson, stands as a perfect antidote to much that has been exhausting and difficult in 2020. At a time when we have been wearied by narcissistic personalities, polarizing debates and questionable competence, Watson shines as a man of genuine achievement, architectural intelligence, altruism and modesty. As global crises rage, Watson's elevation of his beloved Queensland context demonstrates the power of the local to inform a national sensitivity to place. This award is timely: for Watson, after a career of more than 50 years, and for our profession, as an affirmation of the holistic possibilities of ethical practice.
The jury's unanimous decision recognizes Watson's comprehensive contribution to architecture since he graduated from The University of Queensland (UQ) in 1970. The term "Renaissance man" may well be outdated, but it captures Watson's remarkable prowess across the diverse areas of architectural agency.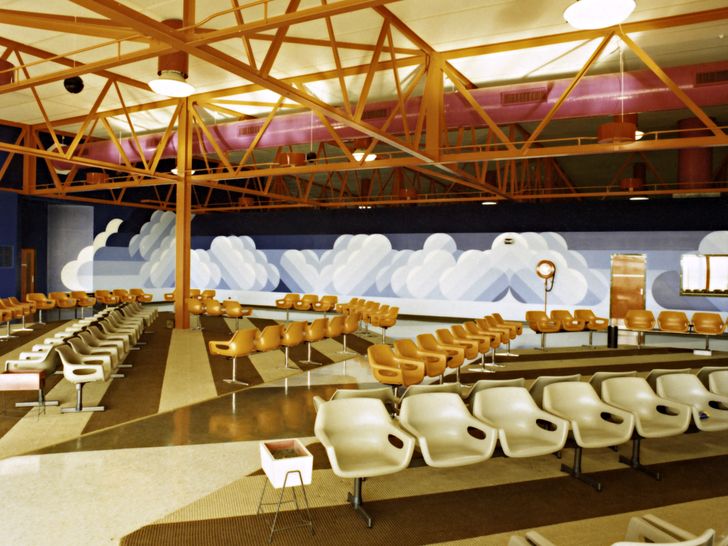 As a design architect, Watson's built work traverses scales, typologies, and public and private commissions. He has received the highest accolades of peer and public review. Initially, Watson's practice career was nourished by exposure to a wide range of projects: in regional Queensland and Papua New Guinea; with James Birrell and, later, Geoffrey Pie and Associates in Brisbane; and a year in the UK. His arresting op-art treatment of the T. C. Beirne Building facade and supergraphics interiors at Brisbane Airport's international terminal led to an Australia Council study grant. In 1989, after 15 years balancing sole practice, National Trust consultancies and part-time lecturing at UQ, Watson came to national prominence when his Campbell House won the Robin Boyd Award for Residential Architecture. Ever self-effacing, Watson had not formally entered his masterful hybrid design, yet the jury members were so moved that they were "unanimous in their desire not to leave." That same year, Watson embraced a radically different portfolio, joining the Queensland Department of Public Works where, over the next 15 years, he designed 11 TAFE buildings throughout South East Queensland. Architectural historian Janina Gosseye describes these works as "witty and wise … among the finest examples of postmodernism in Queensland."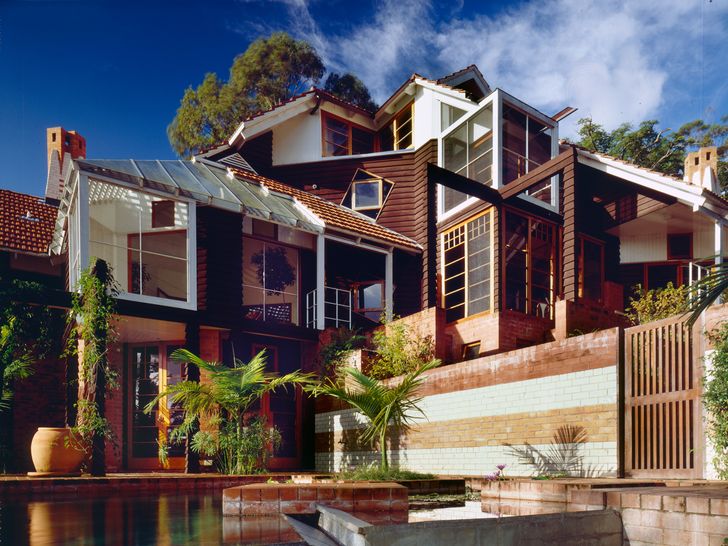 Watson's expressive handling of these demanding public projects is the result of a forensic reading of the historical architectural languages of his context. As a researcher, Watson has been a seminal figure in our understanding of the constructed world – from the iconic "Queenslander," to windmills and railway carriages – and has been recognized as Queensland's foremost architectural historian, receiving the most esteemed awards in the field: the National Trust John Herbert Memorial Award (1995); Life Member, Society of Architectural Historians of Australasia and New Zealand (2008); and the John Oxley Library Fellowship (2012).
His research publications are the foundation for historical studies in the state, and have opened the door for contemporary practitioners to design informed, contextually responsive architecture. Watson's long association with UQ has also opened doors for a generation of Queensland architects. Even those not taught by him directly owe some part of their design consciousness to Watson's inspiration. As an educator, he enabled students to discover the strength of their own ideas rather than imposing his own, and he is an inspiring – if exhausting – model to his colleagues. "He made us look really lazy!" quips an ex-colleague in the mini-film made for the 2018 Institute exhibition Don Watson: A Civil Servant.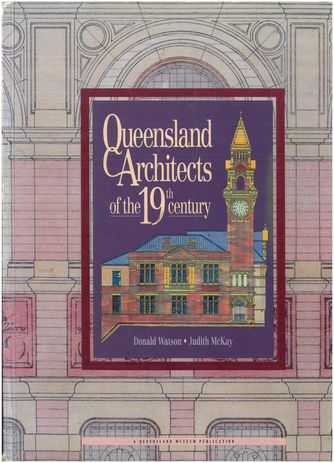 His services to the Institute, the profession and the public have been generous and strategic, encompassing heritage advice, public exhibitions and curated lecture series, as well as ongoing advocacy for the preservation of architectural works, archival and built. Watson's philanthropic promotion of architecture to the broader community has been honoured with additional prestigious awards: Life Fellowship of the Australian Institute of Architects (2010) and an Honorary Doctorate from UQ (2013).
Watson likes the idea that buildings carry meanings and are not just abstract. He prefers, in Robert Venturi's terms, "the difficult whole," where unity comes from inclusion rather than the easy unity of exclusion. Clearly evident in the rich programmatic layering, complex geometries and expressive detailing of his built work, this approach applies equally to his career. With his polymath's appetite for involvement in every kind of architectural enterprise (often simultaneously), he has synthesized the entirety of professional considerations into one wonderfully synchronous, humanist endeavour. Except that far from difficult, he has made it look easy, with great humour and humility (and occasional recourse to appropriately colourful Queensland language).
Jury
Alice Hampson FRAIA Hon. AIA (Chair) – National President, Australian Institute of Architects | Alice Hampson Architect
Helen Lochhead LFRAIA – Immediate Past President, Australian Institute of Architects | Pro Vice-Chancellor, Precincts UNSW
Richard Leplastrier AO Hon. FAIA Hon. FRIBA
Michael Keniger LFRAIA – Honorary Professor, Bond University
Rachel Hurst FRAIA – Senior Lecturer, University of South Australia