Tamworth Regional Council is beginning the search for a lead architect to design a $128 million performing arts centre and cultural precinct.
The performing art centre was first proposed in 2017 for the town, which is known as Australian capital of country music. A business case and concept design by William Ross Architects were approved in 2019. The Council will vote on a functional and technical design brief on 23 February 2021, and it is also preparing to launch an expressions of interest process for the lead architect.
The concept plan includes provisions for a 600-seat proscenium theatre with a full fly system, a 200-seat variable-format studio theatre and a 100-seat salon recital room.
The centre will include a rehearsal/dance studio to match the main stage, a recording studio and a functions space and café. It would also become the new home to the Tamworth Conservatorium of Music and the local ABC Studios and the adjacent library and art gallery would be expanded as part of the project.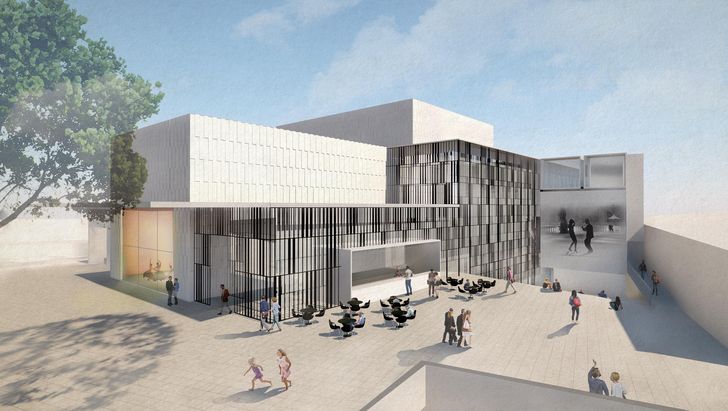 "It will create a suite of venues which will meet the social inclusion, performing arts, creative industries, conference and events needs of the Tamworth community well into the future," integrated planning officer Sonya Vickery wrote in a report to council. "Its integration with the existing Tamworth Regional Gallery and Tamworth City Library, and with the inclusion of other creative commercial tenants, will create a vibrant and exciting Cultural Precinct which is of national significance."
The centre will be co-located with the existing Tamworth Library and Tamworth Regional Gallery to create an arts and culture precinct that will meet the needs of the community and region.
The council has been leasing the Capitol Theatre for use as the town's performing arts venue. The council notes that the Capitol Theatre has proven the demand for performing arts activity in the Tamworth community and that demand now exceeds capacity. "The theatre is fundamentally constrained and inadequate due to its origin as a cinema, with major functional limitations and lack of necessary spaces," states the report.
Facility planning has identified that the new building will need to be around 10,900 square metres to 13,500 square metres. The concept design prepared by William Ross Architects was conceived as a multi-storey "shopfront" of activities expressed through their form and displayed to people in the street.
Council will now prepare a detailed expression of interest document using the functional and technical design briefas a guide. It expects the expression of interest phase for the lead architect to take two to three months to complete.