Sydney's Sutherland Shire Council has voted unanimously to go ahead with the largest infrastructure project in the council's history, the redevelopment of its Civic Centre.
A state-significant development application for the proposed Sutherland Entertainment Centre was approved in October.
Chrofi and NBRS Architecture won a design competition for the project in May 2019. Their winning scheme included a verandah structure that will be added to the north of the existing structure, the Sutherland Civic Centre, and form a large foyer space and connection to the adjacent Peace Park.
Other works include a refurbished theatre with tiered seating, a fly tower over the stage to cater for diverse performances, flexible teaching and rehearsal spaces, a new entry court incorporating flexible outdoor events space, and upgrades to Peace Park.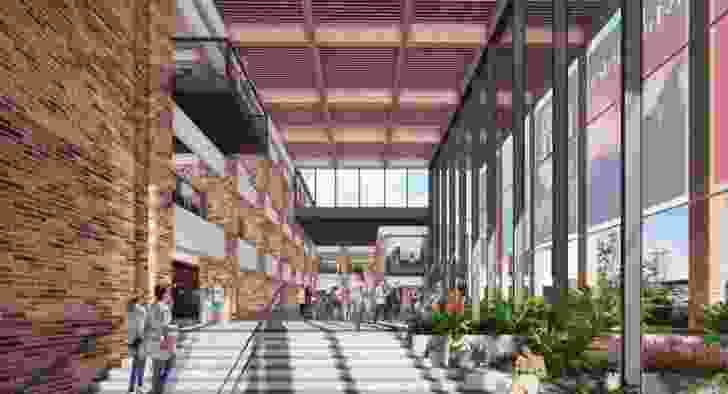 "The Sutherland Entertainment Centre has been a much loved and well used performance and events space for over forty years, but we all acknowledge it is in need of a refresh to ensure it can continue to be the region's premier entertainment destination for many years to come," said mayor Steve Simpson.
"Plans to redevelop or replace our Entertainment Centre have been floated for almost as long as the building has been standing, with plans to upgrade the facility first brought before Council in 1984.
"It's been a very long road to get where we are today, with plenty of spirited discussion among Councillors over many years to see that we get this project right, but I am confident the decision reached last night will deliver an entertainment facility of which the whole community can be proud."
Construction will begin in early 2021, and completion is expected in 2022. The council is continuing to seek funding from relevant government agencies to support the project.
Related topics